"I wanted to design a bag that blends in with any look, just like a chameleon."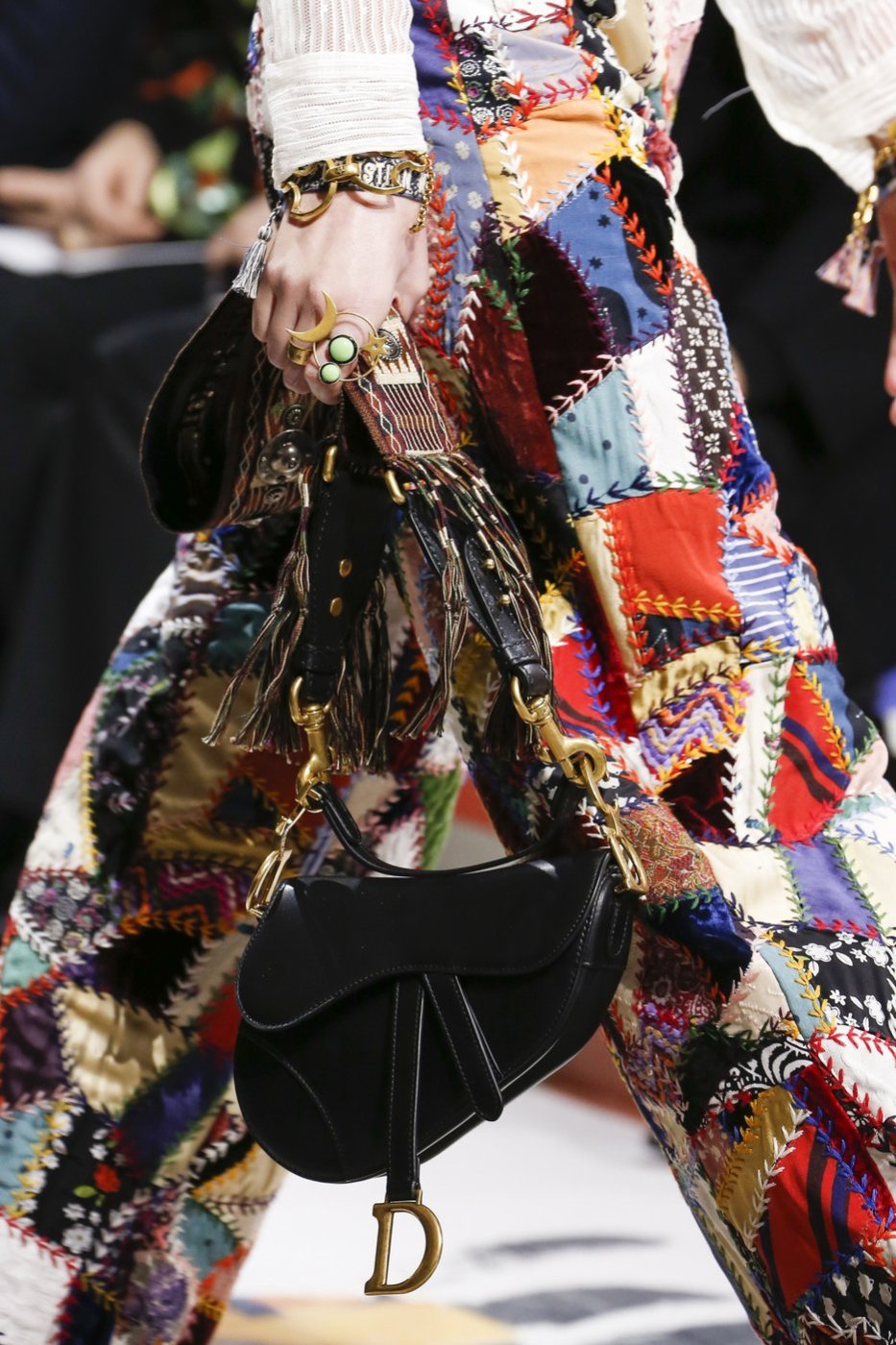 Dior's artistic director Maria Grazia Chiuri expressed her love for the Saddle Bag. "The 18FW collection rebuilds timeless beauty. The Saddle Bag is the perfect accessory for the battle that is daily life."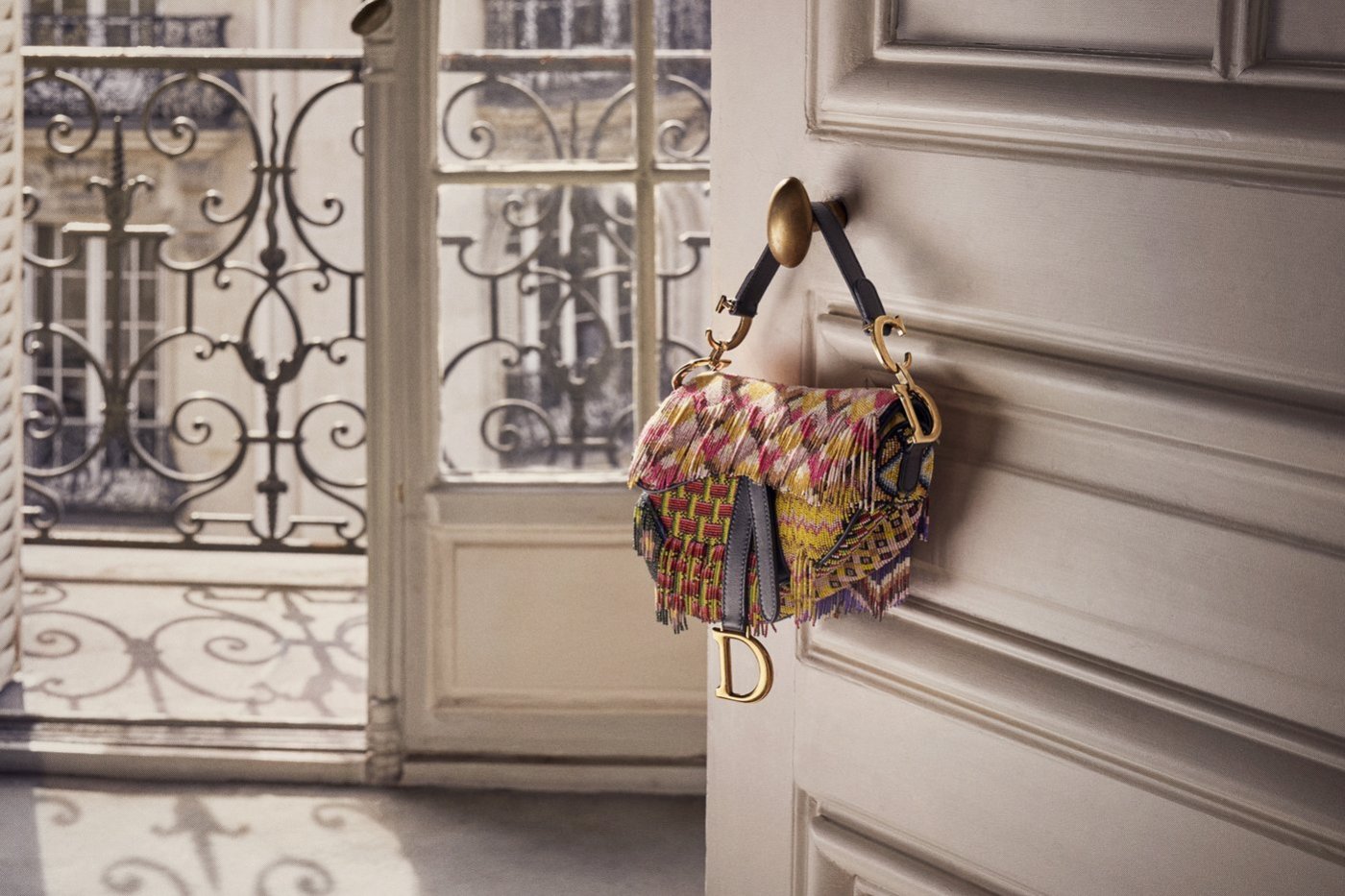 The Saddle Bag not only comes in an elegant design but is also cultural and artistic – it is a work of art.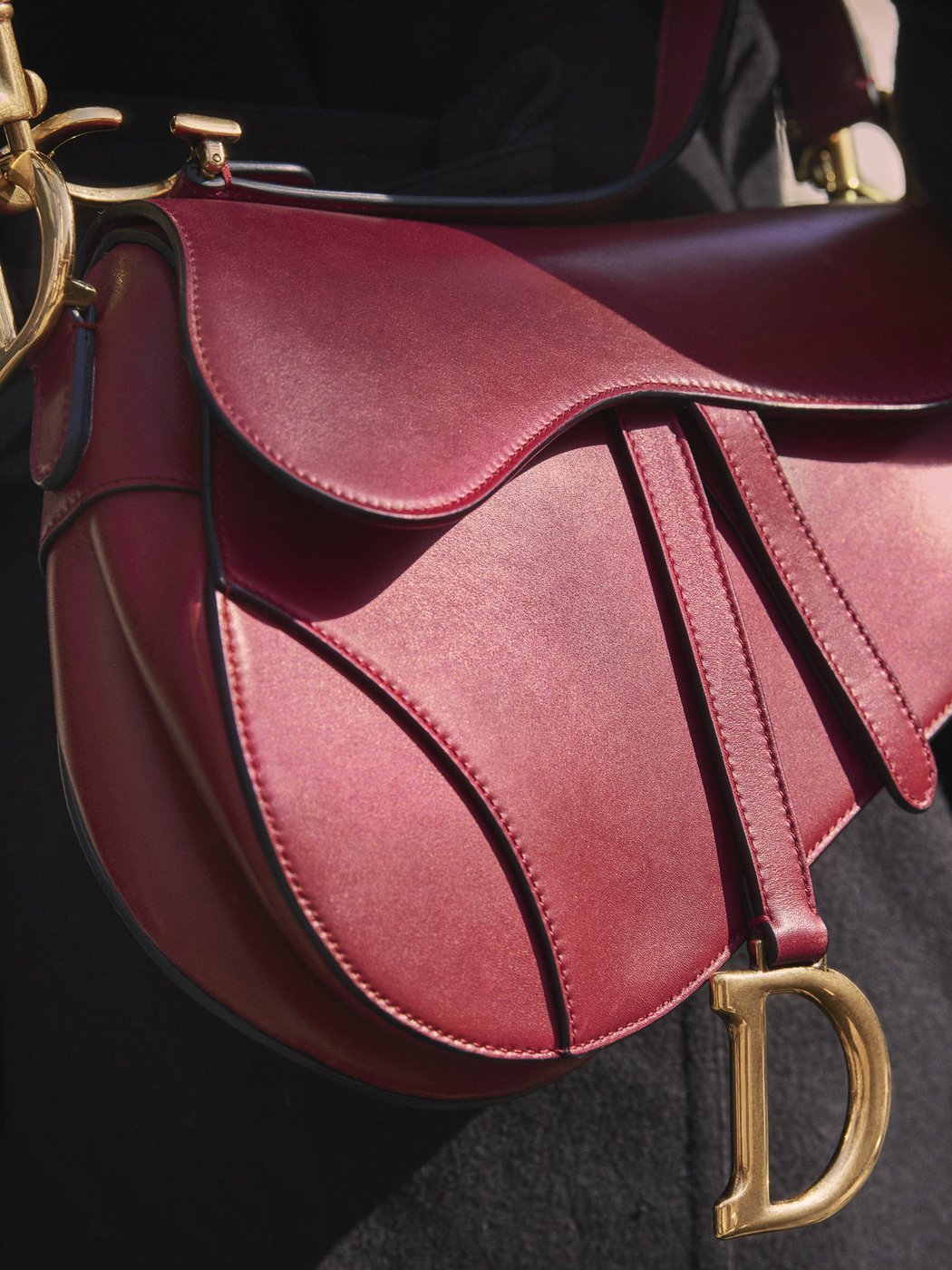 The closer you take a look, the more mesmerizing it is. The Saddle Bag comes in various designs, from simple leather and floral patchwork inspired from the 1970s to jacquard Oblique canvas and embroidered pieces.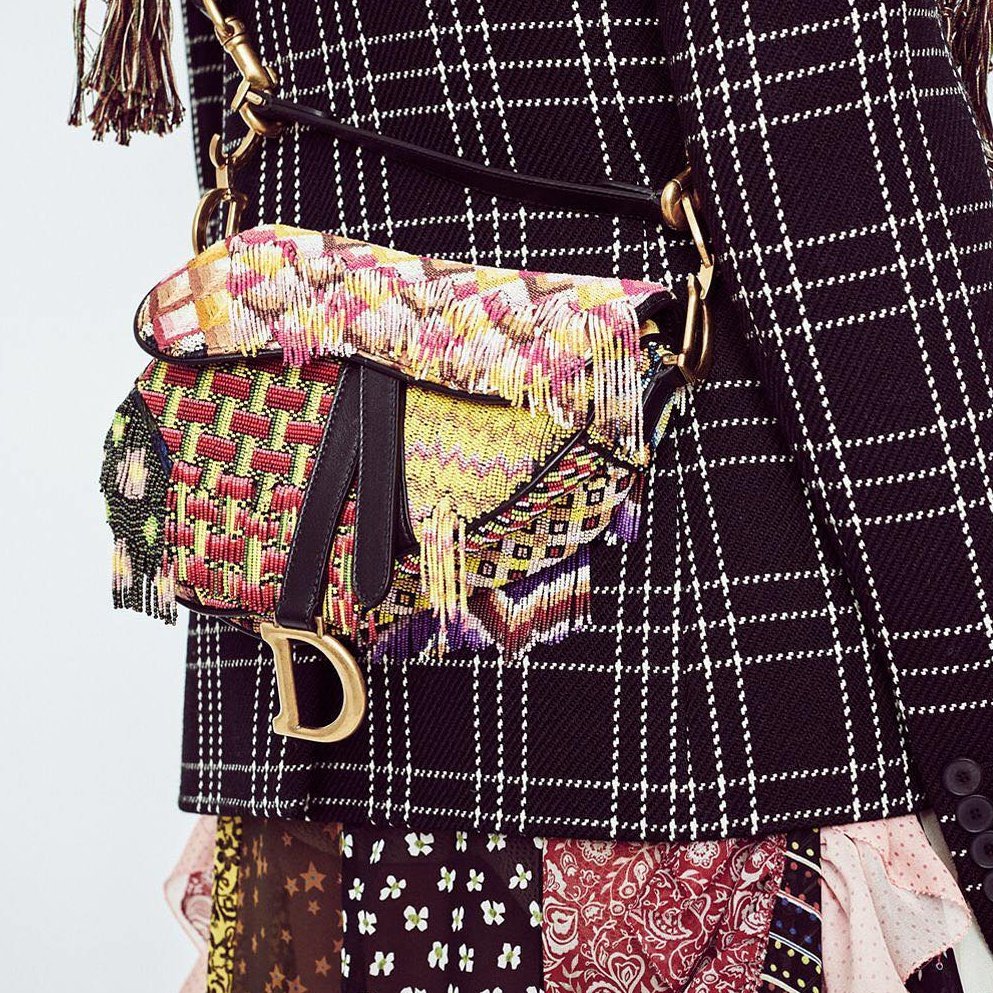 Rebellious youth, freedom, creativity and beauty are what makes the Dior Saddle Bag so timelessly desirable.
The bag is shaped with elegant curves, shoulder strap, and the iconic gold 'D' charm.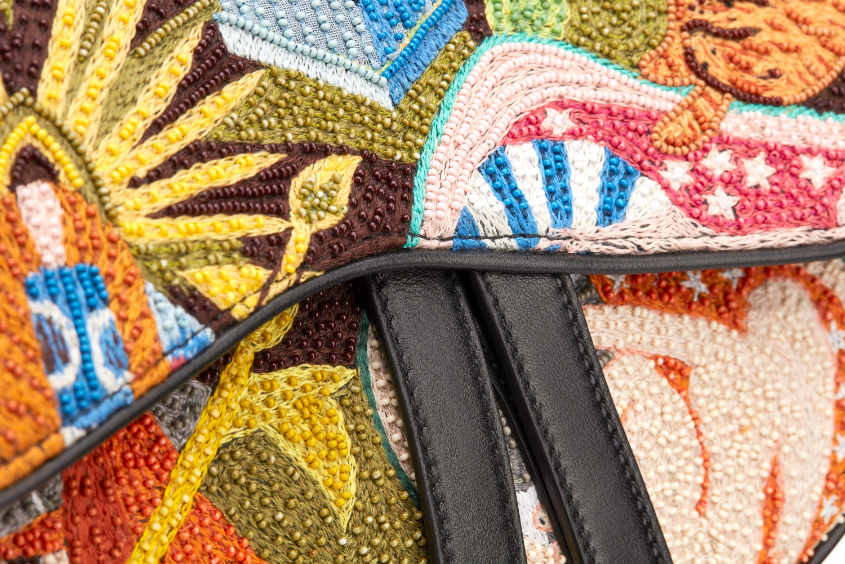 The new beaded Dior Saddle Bag is a work of art beyond fashion.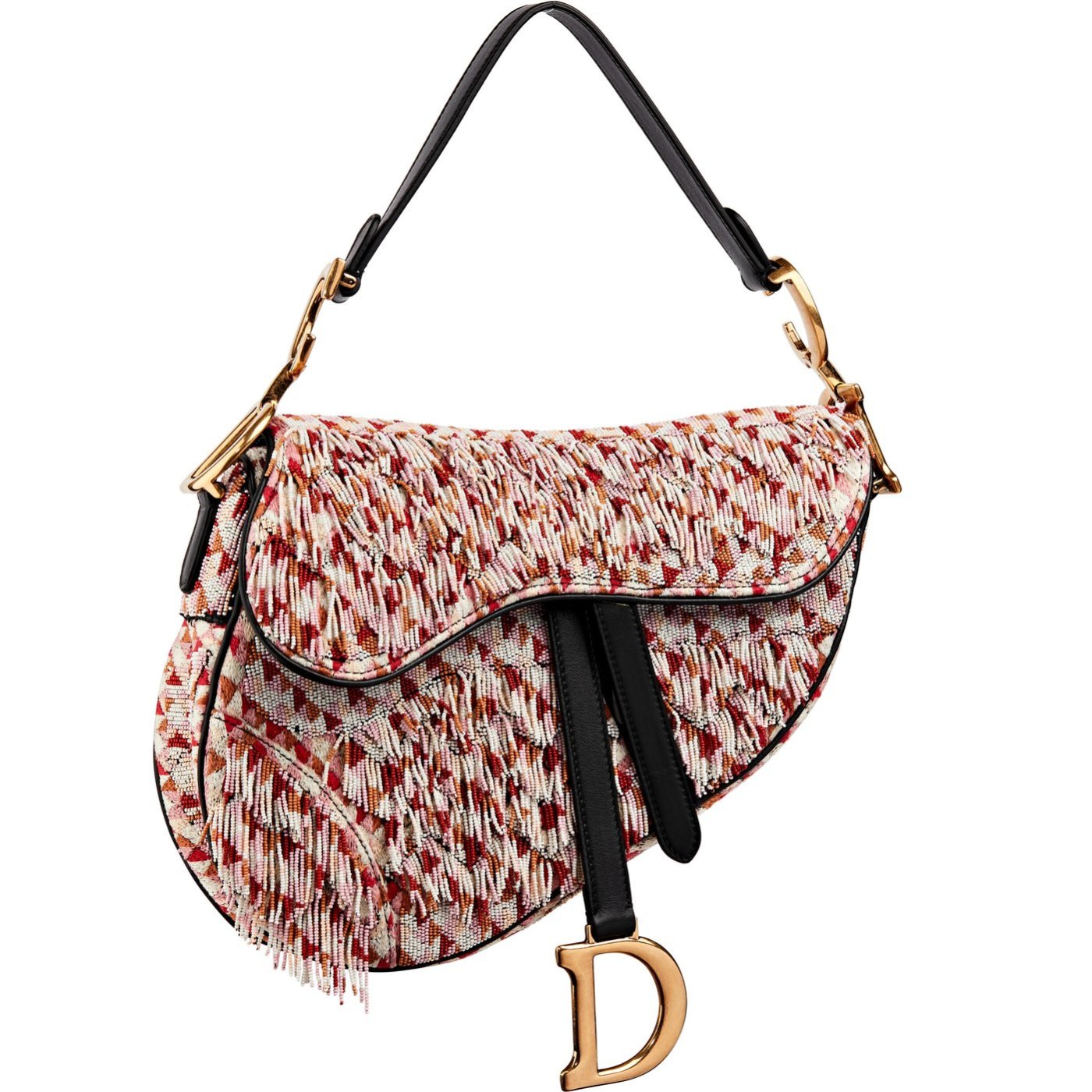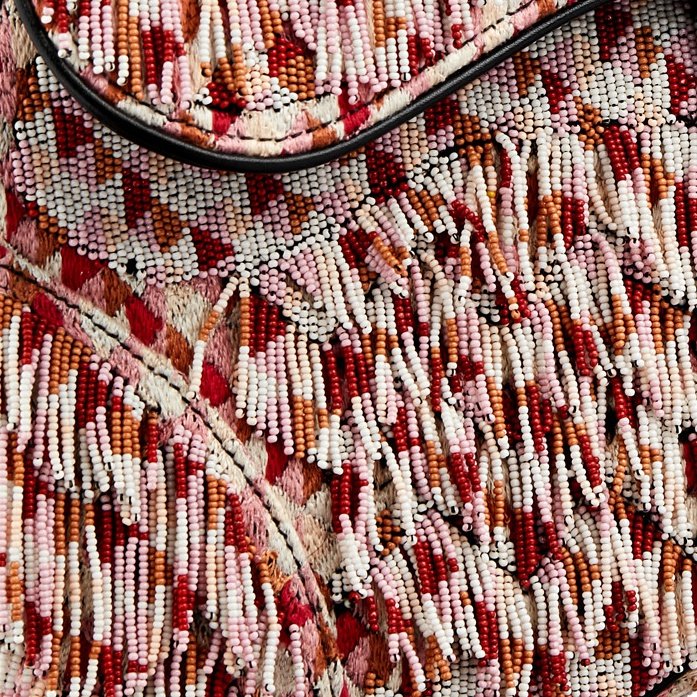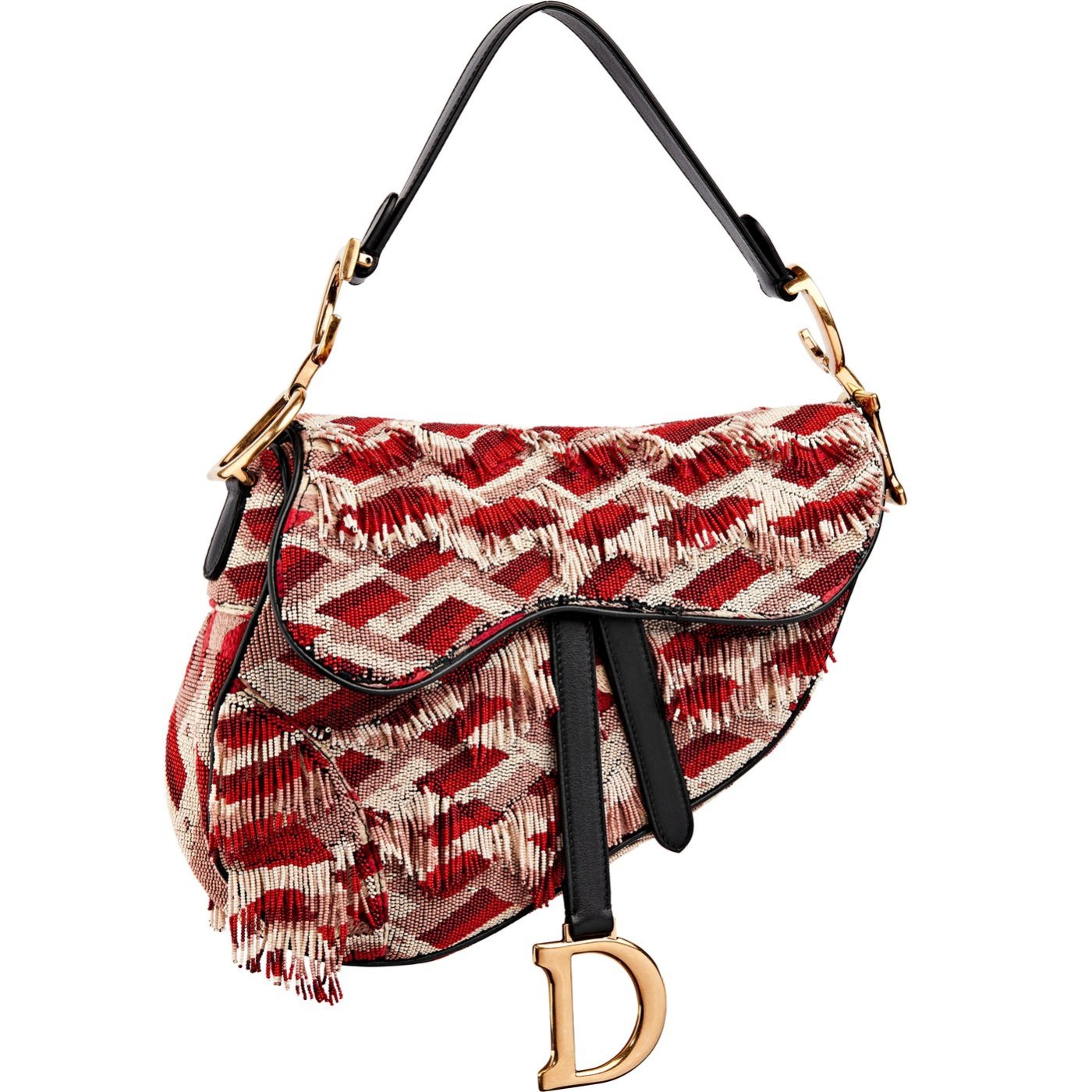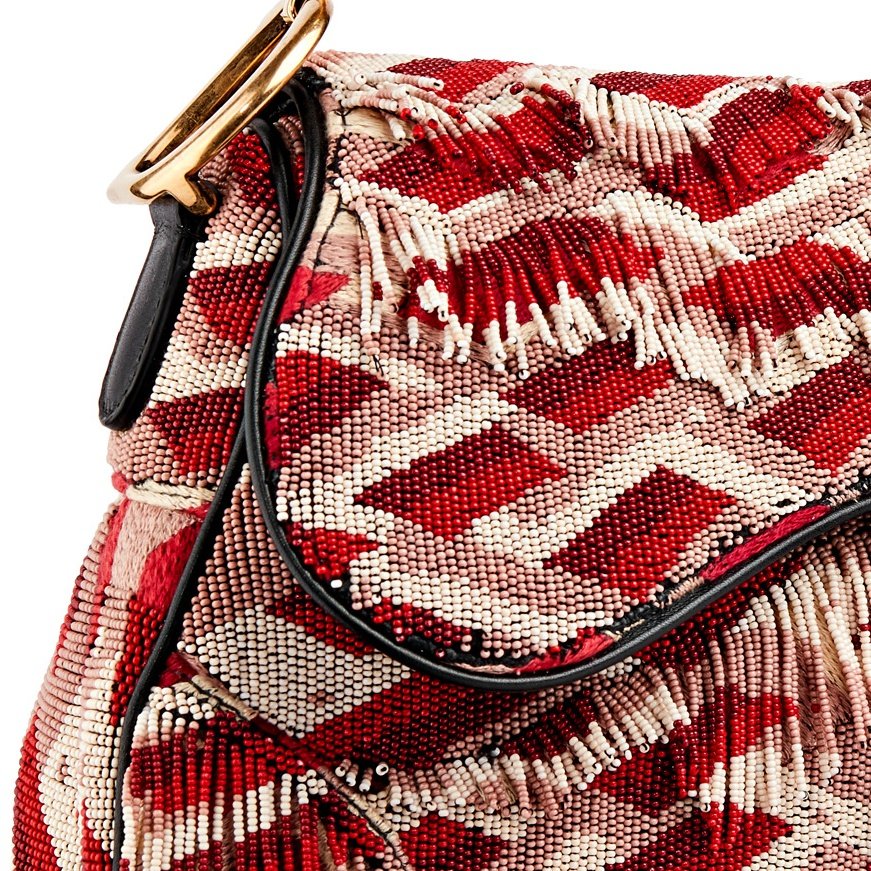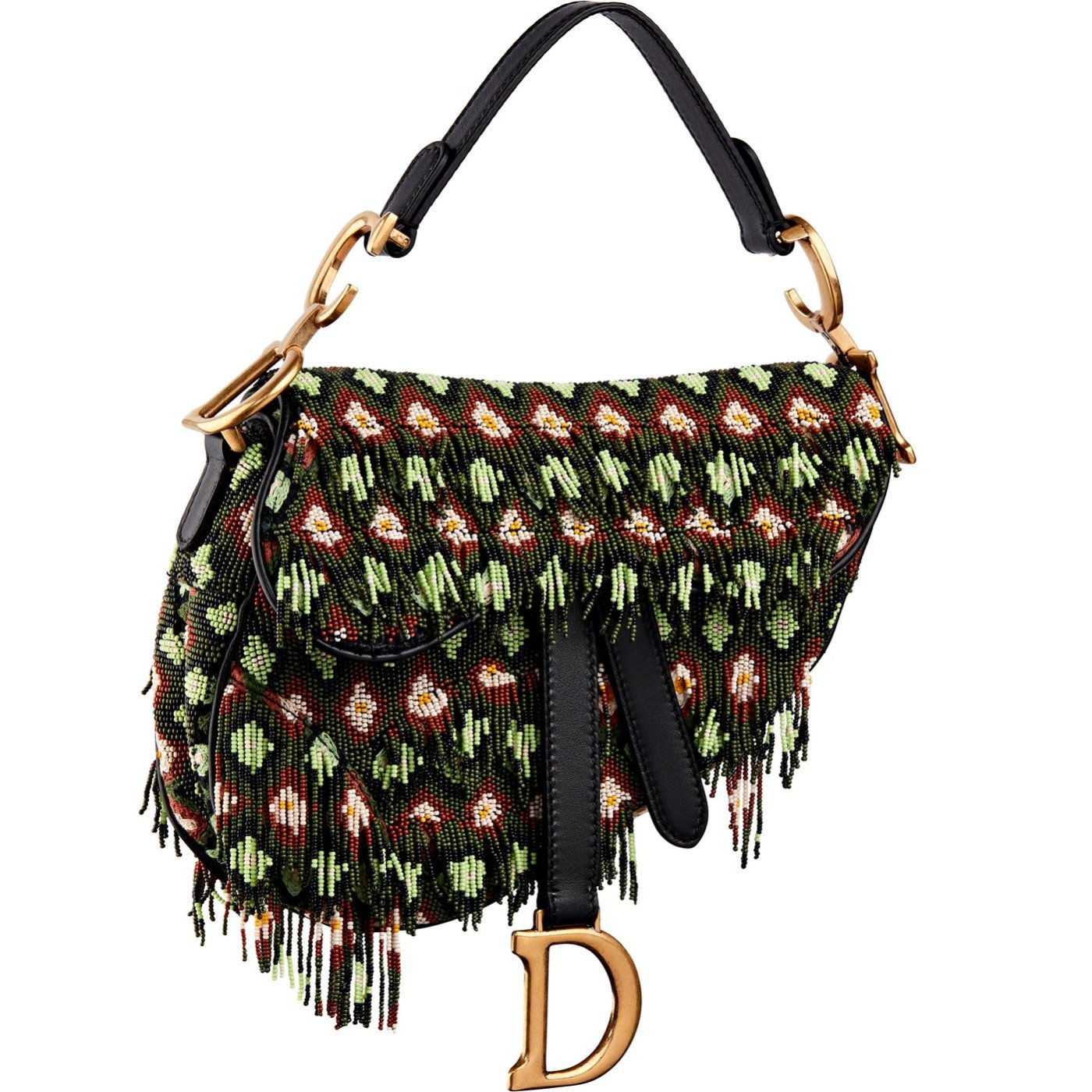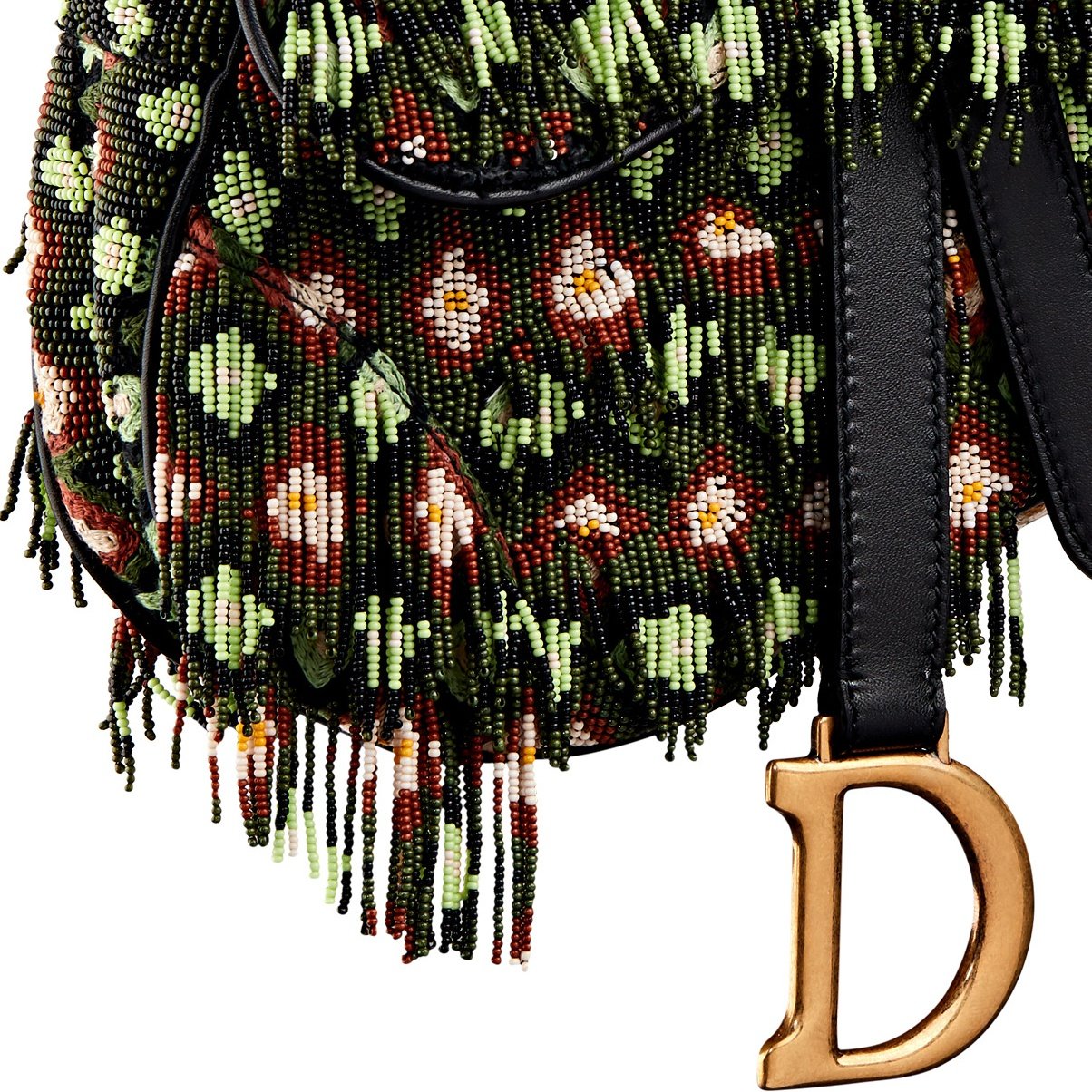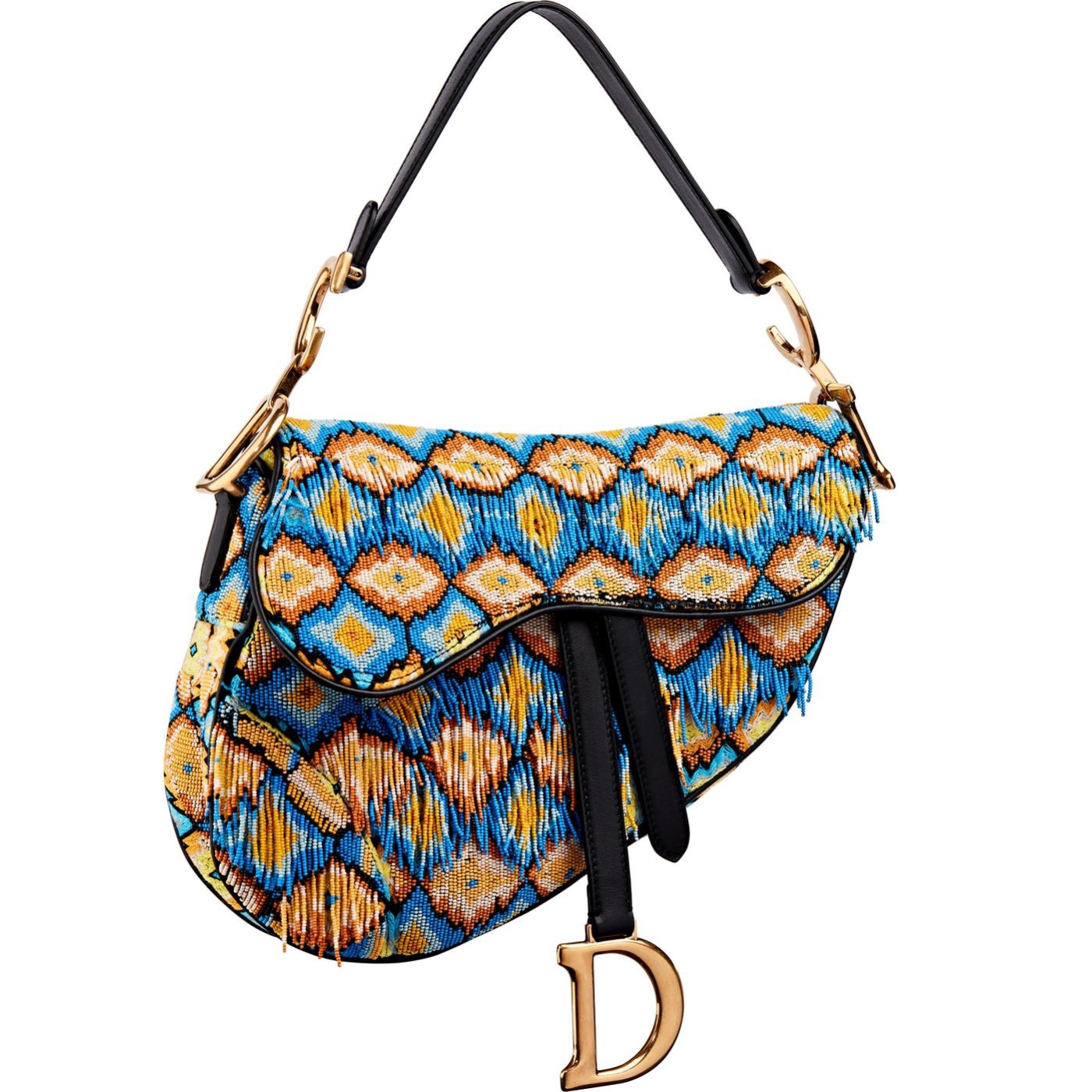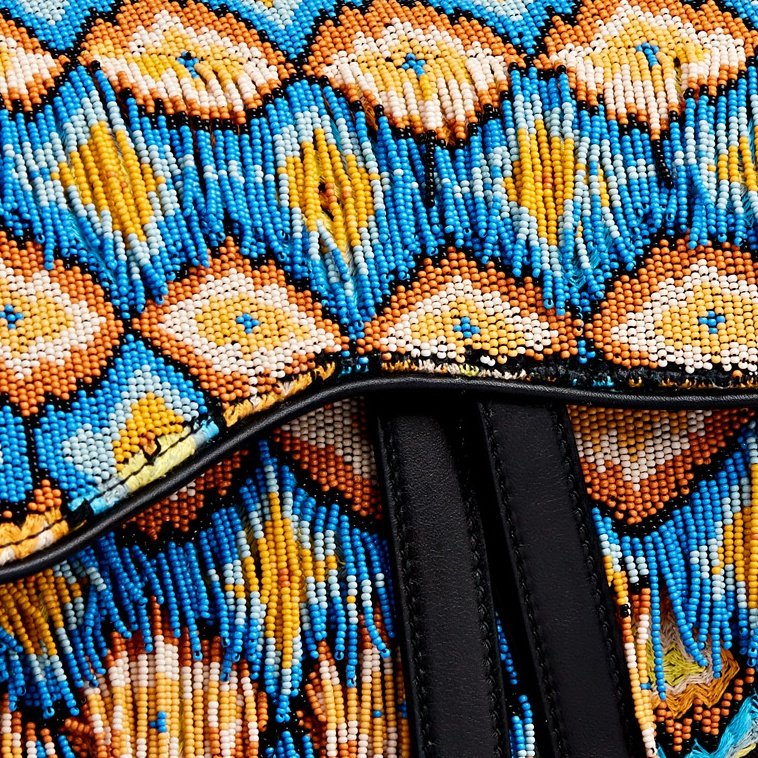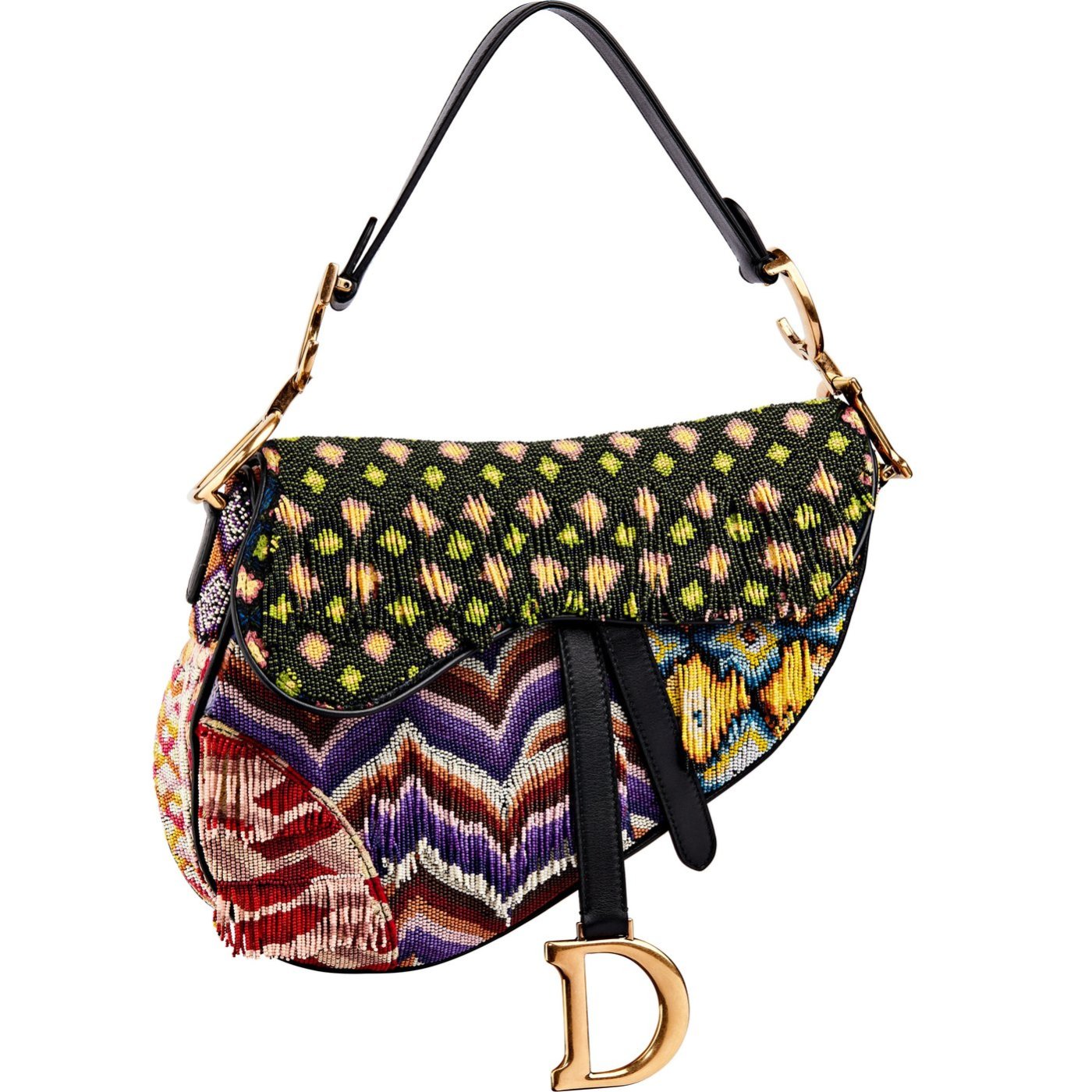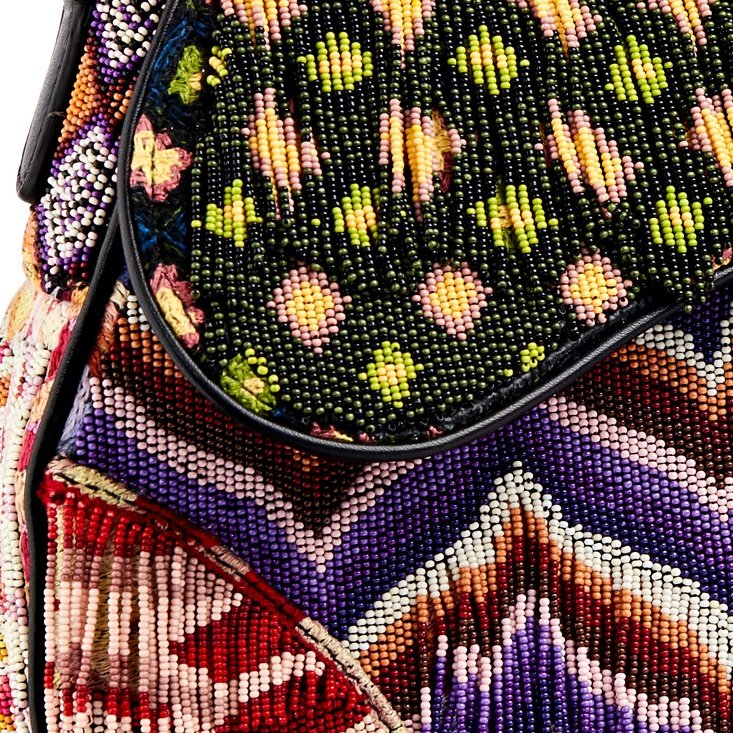 The Saddle Bag maintains its high class with the fact that it is 100% handcrafted.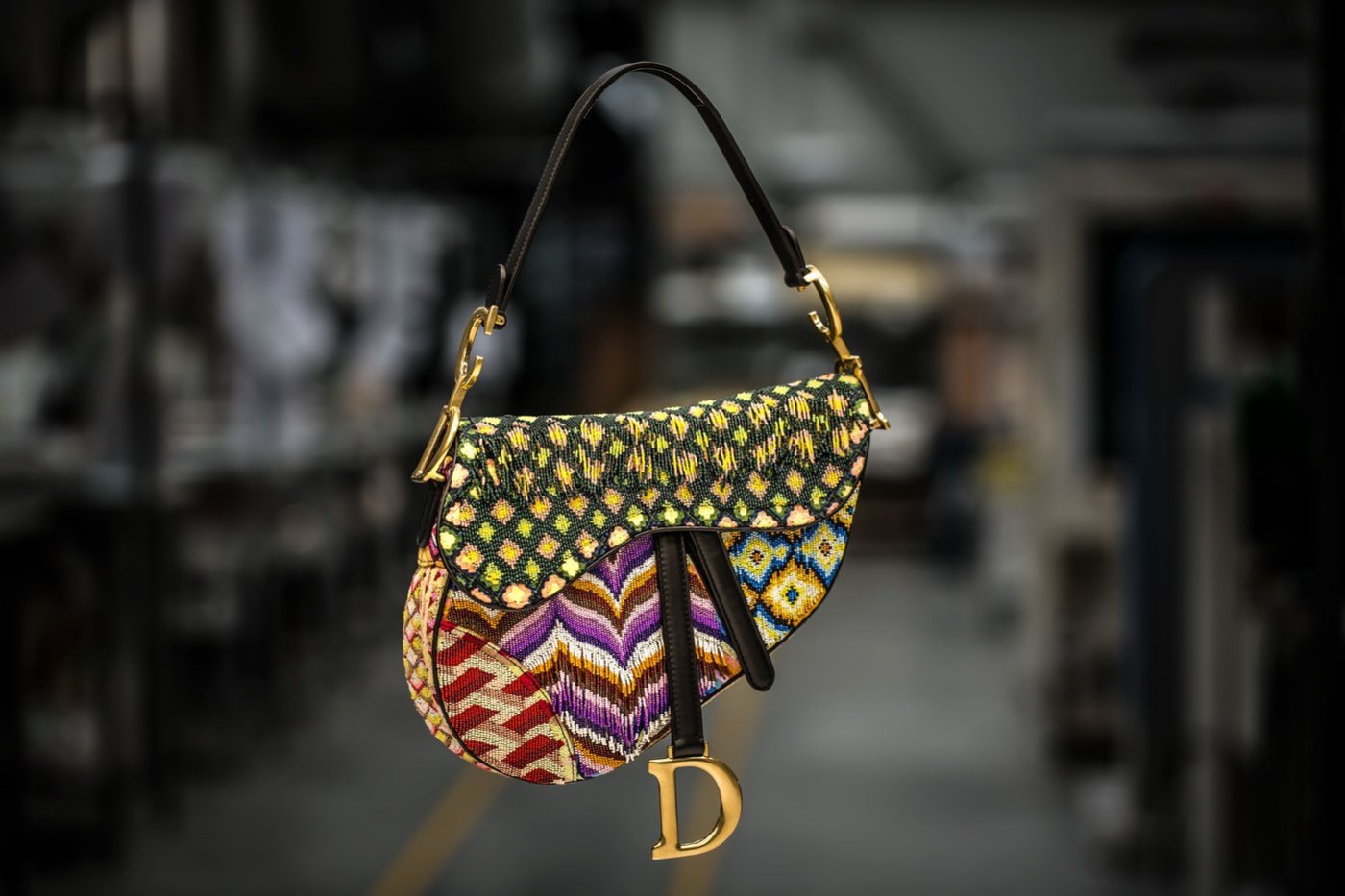 Visit the Dior atelier to experience the creation of the Saddle Bag by artisans in the Dior Maison.